Kinokulture Cinema
9 Arthur Street
Synopsis
In August of 2018, Greta Thunberg, a 15-year-old student in Sweden starts a school strike for the climate. Her question for adults: if you don't care about her future on earth, why should she care about her future in school? Within months, her strike evolves into a global movement. Greta, a quiet Swedish girl on the autism spectrum is now a world famous activist. The team behind I Am Greta has been following the young activist from her very first day of school strike.
More Information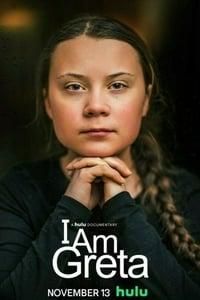 Rating:
12A
Suitable for 12 years and over
Films classified 12A and video works classified 12 contain material that is not generally suitable for children aged under 12. No one younger than 12 may see a 12A film in a cinema unless accompanied by an adult. Adults planning to take a child under 12 to view a 12A film should consider whether the film is suitable for that child. To help them decide, we recommend that they check the Ratings info for that film in advance. No one younger than 12 may rent or buy a 12 rated video work.
Advisory:
Infrequent strong language, eating disorder references
Language:
English, Swedish
Film Credits
Producer:
Fredrik Heinig
Cecilia Nessen
Writer:
Per K. Kirkegaard
Nathan Grossman